A Homeplace Vision franchise provides the best opportunity to start fast, grow quickly and maximize revenues and profits!
News & Events

Texas DFW Territory Franchise Wins Better Business Bureau BBB Accreditation!
Congratulations to Jennifer and team for 100% customer satisfaction and BBB A+ Accreditation!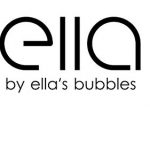 Homeplace Vision Positions for Growth in Mobility Impairment in 2020
With the aging of baby boomers comes mobility issues and Homeplace Vision has renewed its focus on these for 2020. After review and discovery the company is recommending Ella walk-in jetted tubs by Ella's Bubbles. "We have great dealer pricing that increase our franchisee's competitive position in winning mobility impairment...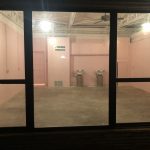 Denton Texas Franchisee Wins and Delivers Its First Commercial Project
Kudos to The Remodel Place Denton, Texas for bringing in its first commercial project. The project is a commercial renovation and will house a Salon. Located on the Denton Texas Town Square the salon caters to an upscale and loyal by appointment only client base. Project work included plumbing and...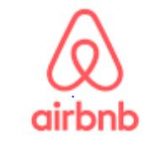 The Remodel Place Denver Signs Up AirBNB!
Congratulations to our Colorado franchisee for signing AirBNB for participant home remodeling and repairs.

The Remodel Place Expands to Michigan
Congratulations to Michigan as a new location for company operations. Right now we are in the licensing process and should be operational in two months. This is a great market for our ever increasing home renovation business!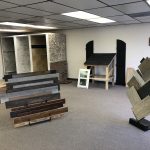 Ft. Worth Franchise Scaling Up the Business Design Center
Our first and most successful franchise led by Mart Ratliff, having doubled its sales performance against its 2018 goal is taking the next step in 2019! Here now is the first Remodel Place® design center. Located in Ft. Worth Tx., the center has vignettes for different shower configurations, tile and...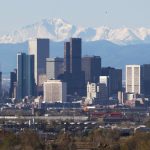 Denver Franchise Wins Better Business Bureau BBB Accreditation!
Congratulations to the Denver team for success in acquiring BBB accreditation in 2018. Our focus in Denver has been to advance the Handy@Home® brand through neighborhood centered handyman and remodel projects. Alfredo and his team have successfully completed almost 100 jobs in 2018 to date!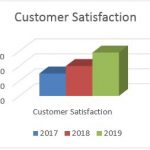 Great Start for 2019!
Though 2019 started out a bit slow, job flow is catching up quickly. Our Texas and Colorado franchisees are winning jobs consistently – our delivery success is on track for almost 100% customer satisfaction and profitability!
A Great Year in 2018
We had a good year for the expansion of our franchise on several fronts. Some of the highlights: 1. We added two new franchisees and received a verbal on another late in December. We are very referenceable as we roll into high growth mode in 2019! 2. All of our...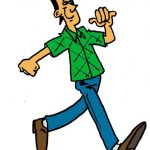 Franchisees Hit Their Stride in 2018
We're very proud to announce that all but 1 franchisee has done exceptionally well in 2018, winning jobs and delivering excellent service. In July, of 12 active large scale jobs only one has reported issues. Our focus will continue to be on quality and now growth throughout 2018!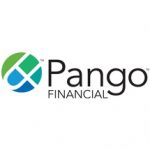 NEWS FLASH – HomePlace Vision® Now Offers Financing in Conjunction With Pango Financial!
In addition to in-house financing, we now offer an innovative program for franchisee funding through Pango Financial™. Click below to learn more and get started! https://www.pangofinancial.com
Hear First Hand From One of Our Operators!
Two Brands for the Price of One Means Maximum Revenues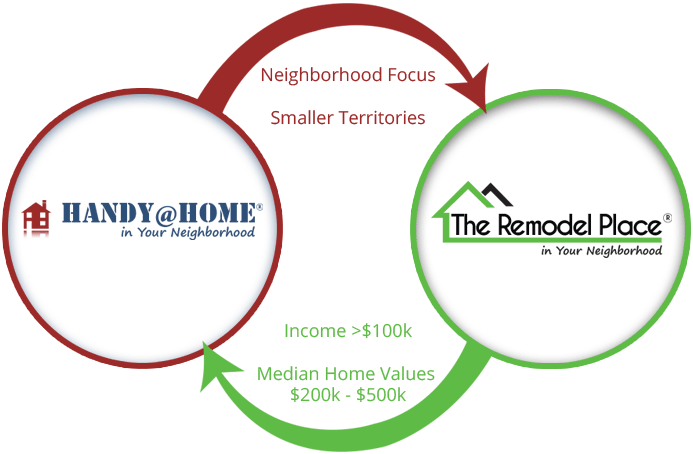 As you can see depicted in the graphic our model is an open system where two branded disciplines support each other yet thrive in an environment where common characteristics are shared.
In both cases, you leverage your business management, sales skills and neighborhood marketing efforts and are supported by our team of experts to deliver the highest quality service to the customer. You can start by offering the customers in your territory smaller home repair, handyman, or minor renovations. In this case, we help you hire your first handyman, outfit them, train them, complete jobs, bill and collect. This works well for some operators but it doesn't create the opportunity for larger revenues that come from larger jobs. Plus, as we've discovered, it takes a very large number of small jobs to accumulate the kind of income that new franchise owners require to replace previous income and payback franchise investment. Our experience substantiates that the best approach with the greatest upside and the least downside and effort is for you to move quickly into the blended model where both brands are promoted in your target neighborhoods. This lets you take on larger revenue jobs under The Remodel Place® brand while filling in the off hours with handyman jobs as Handy@Home®.
© 2023 HomePlace Vision. ALL RIGHTS RESERVED. Use of this site is subject to certain Terms of Use (Printable), which constitute a legal agreement between you and HomePlace Vision.
Designed by Maksan Solutions