As you can see depicted in the graphic below our model is an open system where two branded disciplines support each other yet thrive in an environment where common characteristics are shared.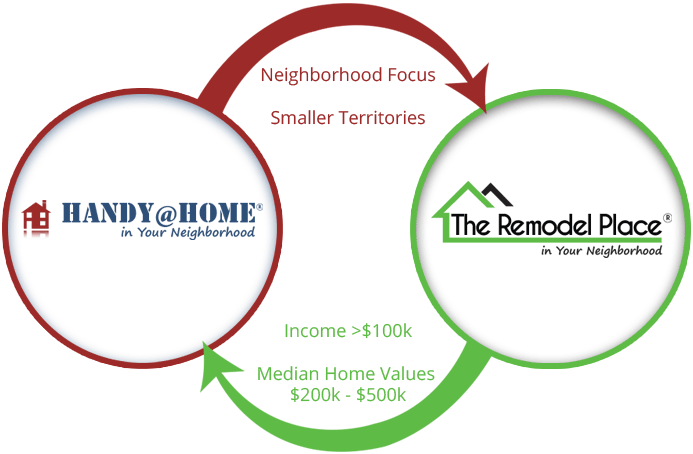 In both cases, you leverage your business management, sales skills and neighborhood marketing efforts and are supported by our team. You start by offering the customers in your territory smaller home repair, handyman, or minor renovations. This works well for some operators that may be less experienced.

You take on larger revenue jobs under The Remodel Place® brand while filling in the off hours with handyman jobs as Handy@Home®. As you can see, in the actual weekly schedule above this operator earned $21,700 and only had to manage a maximum of 12 jobs…………….all in the same focused territory!
We begin training with the Fast Start Program that can be implemented in around 2 business days. Following this we assist you win actual deals and provide the crews to implement them…….creating revenues quickly unlike other franchises that take many months to get started!